Dreams of Fire from Void
A downloadable storytelling game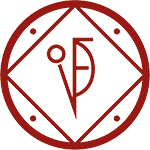 To every honoured Weaver…
My name is Johan; I live in the north of what most people refer to as "europe". To be precise I live in the lands that hold vast forests and pride itself in being one of the most equal and just societies in the world. This is of course disputed and questioned simply by the fact that others also claim that title. I guess it is more a question of perspectives and stories. I am conflicted about the usage of words to define who I am, nonetheless I will present myself by invoking the following words: anarchist, mystic, game developer, teacher, activist, emotional, calm, furious, social, introverted, loving and disillusioned. In short I am. I am many things more, and I am definitely less. You will not know me unless we spend time together. However, this letter is not about me, it is about the game that you have in front of yourself.
Dreams of Fire from Void is a storytelling game, it is a game concerned with world building and co-creation. When I say story it is meant in a very broad way; you get what you put into the world (in the game that is the black bag). If you populate your world with ideas of dragons, princesses and magic, you get a fairy tale when this game plays out. If you populate it with more abstract things such as; hierarchy, poverty and pollution, you will have a very different world, a very different story.
Personally, I see the story as essential to what we call magic. The conceptual creation of worlds, whether similar or dissimilar to our own is a driving force behind all so called progress, or in older terminology; manifestation. We decide what we put in to those worlds but we often fail to see the actual impacts of those decisions.
Many verbal cultures have storytelling as a very central form of interaction. They tend to see the story as history keeping, even when dressed up as parables and analogies. Often the young prompt the telling of a story by asking the older to share a story on a certain topic. They are asking for fun and wisdom. They are asking for meaning and nonsense. The word has meaning. Choosing of words is paramount to the preservation of the truths in the stories. You cannot exchange certain things without completely changing the meaning of the tale. Some things you have to change in order to avoid manifesting bad futures.
So, instead of talking about this in a moralistic von oben way I wanted to create a game that speaks about the impacts of our imaginations based just on the experiences created within a simple system. A way to re-institute an older aspect of storytelling into the modern, secularized and rational world. A way of making the players aware of the impacts of their imaginations without telling them that there is a correct or right way of imagining things.
This is of course just words. All I just told you is just my story about the ideas that are captured in the following scroll. The only thing I can wish for is that you gain something from playing with my thoughts.
In the words of departed Sir Terry Pratchett: "There's always a story. It's all stories, really. The sun coming up every day is a story. Everything's got a story in it. Change the story, change the world."
I hope to hear from you, and I wish there will be much joy in your life.
Yours truly
Johan C. Eriksson
And last but not least, Support me and allow me to spend more time on developing my games: https://www.buymeacoffee.com/jochergame7

Download
Click download now to get access to the following files:
Dreams of Fire from void-v2-2019.07.27.zip
12 MB